Experience a Reading with Carole
Carole Matthews
Intuitive Medium
519-270-5988
Coast to Coast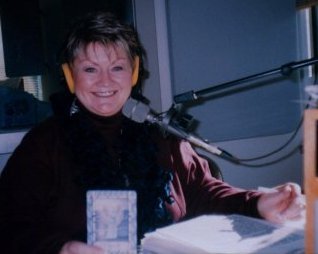 A reading with Carole provides guidance on:
• Life Issues
• Conflicts
• Business Issues
• Direction
• Clarity
• Marriages
• Relationships
• Career Finances
• Problem Solving
• Health
• Friendships
• Past Lives
• Your Future
• Spiritual Growth
Phone Readings are available world wide by appointment.
If you have questions about specific areas of concern, please write them down beforehand.
Phone Reading and in Person Requests:
You will hear back within 3 business days to schedule your appointment.
Most appointments can be scheduled within 5 business days.
Weekday, weekend and evening appointments available.
Direct cash payments through PayPal and by E-Transfer.
Readings Available:
Private, Telephone, Skype, and Zoom
After completing your purchase, please contact Carole using the form below to schedule your reading.
In Person:  Contact Carole for location availability.  You may use the form below.
**Skype contact info: carole.matthews1
 60 Minute Reading Fee: $140

Telephone/Skype/Zoom
 30 Minute Reading Fee: $90

Telephone/Skype/Zoom
The reading fee is Canadian (PayPal will handle the conversion of the current exchange rate for currency other than Canadian)  If in Canada, payment may also be made by "etransfer" – contact Carole for details using the form below.
Please specify in the "Add special instructions to Carole" what type of reading you prefer; i.e. telephone, Skype or Zoom.
Please use the form below to contact Carole to schedule your reading.
GIFT CERTIFICATES:
Holidays and Birthdays are always a happening in our lives… Gift Certificates are available.
Carole honors these certificates for an entire year from the date of issue.  Gift Certificates are delivered to you by email.
**When the student is ready the teacher appears…