What others are saying about Carole: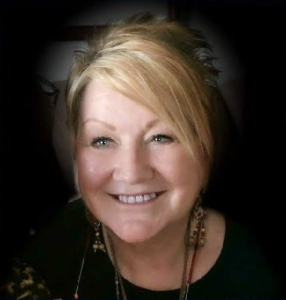 The Easy Reader Carole Matthews and My Journey For Health and Happiness
By Tamara Thompson
When I met Carole Matthews I was Twenty-Five and down and out. Down and out with my money matters, my heart, my hope just about everything seemed to be going downhill. I was about to move from City to Country with My Mother. She spoke to me about Carole Matthews, a Psychic Medium who spoke to angels or angels spoke to her. I was not a skeptic person at all, the state I was in, anything would and could help. My Mother went to her and found her out of this world fantastic! She told me what was said about me in my Mothers reading and I truly wanted to meet this lady. My Mother as a nice gift, knowing also how much counseling I needed at the time booked me in to see her. I was so excited, I was new to the town of Meaford and needed guidance. At that time, I didn't know just how much she would mean to me as the years passed by.
The first time I saw her, I just failed out of two schools, was hospitalized twice, had no clue what I wanted career wise and thought this would be my life forever as confused as we all get sometimes. Carole shocked me in a good way. We lived only 10 minutes apart. I vowed after first meeting Carole whom I believed in whole heartedly; that I would see her every Six months along with my therapist. She is much more then a psychic medium, with that I mean, Carole does not just give you the goods and off you go, even if it is something crucial and tender that needs to be addressed she is able to deliver her conviction with such positive light, so that even if the prediction is somewhat not what you expected-you learn to get over any hump knowing that there is a bright side. She offers her positive SPIN on any situation to get you through whatever life throws your way. In that, her clairvoyance becomes a tool and did for me for any upset or anything wonderful and magical. The first meeting she told me I was going to be in the nurturing field…I thought and spoke "I have a field"? I was so excited that my life and career attempts were not limited or over. She also said I would be in "freelance"…again I thought… hmm… Lady, you just gave me HOPE! I had no clue of what freelance was, I really didn't. I would not let Carole know that though. I came home that day with such hope and complete conviction…that I actually felt I was given a chance to make it! Then asked my Mom-What is Freelance??? and Nurturing…hmm???
I did make attempts to see Carole every six months. My readings were always invaluable and bang ON! Every time I would come home with something to look forward to. Wow, a future…so I went on my journey and became a PSW finishing my Nurses Aide program. I was excited to become a PSW… later-I became an Aesthetician…still in the nurturing field and faired very well. Still not knowing what really type of freelance I would do??
So there I was years before a very lost soul, until I met Carole Matthews who really lit my spark. Later I learned what a freelancer was…and thought…hmm…I don't paint…maybe I become a photographer…?? In the end it was my writing that stood out.
With the illness I have or had…some days are way better then others, now years go by and it is mostly unnoticed…and there are a lot of great days…she told me the past is behind me, so I believed her whole heartedly once again and as she says AND SO IT IS! Carole speaks gentle but frank and to the point, she knows what she is talking about and she lets you know that "HEY SHE JUST KNOWS…."!!
My recovery lays heavily on my spiritualism, I had a spiritual awakening just months after meeting Carole and that lifted my soul like nothing else, I began my journey of my own self healing and my own positivity train; again she lit a fire in me that just wouldn't stop blazing! Carole Matthews is witty, tasteful, on beat, fun, warm and well of course charismatic. I would move from area to area around southern Ontario, still believing from a far that my life would turn out and was, just as all of ours does in differing ways. All I knew was and SO IT IS. Carole taught me to believe in myself…there are so many memories that I have had with Carole that still sit with me and resides in how I live and have grown. From someone who was really frightened of the world, she told me that I would bloom one day, hey again…OK, I will bloom one day, yay!
Even if you are going through a rough patch…she puts such a twist of fate on things that you just think, oh well…there is a reason and I must still believe and keep persevering. Until you are really even grateful for life's curve balls and hiccups, you learn to love your challenges.
Carole Matthews means a lot to me… and many many people out there know that what I have written is true to the C, she cares…truly…! She turned a once timid, frowny, upset young girl into a happy go lucky, try try try…work work work…love love love, give give give…BE BE BE type of girl and I am so lucky to have spent some time with her, I along with, I know very many value her TRUTH more then I think she knows.
A one of a kind, psychic medium who will make you believe just because you CAN BELIEVE and WHY NOT!
Thanks C, you for me made grapes into wine, apples into cider and always lemons into lemonade.
You must check out her webpage and all things Carole Matthews at Carole Matthews Messenger Files…there you can get in touch with her if you please. Well worth everything!
Brian's Testimonial… Recently I was gifted an intuitive session with Carole and I must share with you a very humbling outcome. I visited Carole in early April a few days before my birthday and realized that Guardian angels and passed love ones tend to send messages more often at special occasions. One such message received via Carole was "On your birthday do something to make your Mother happy."
Mom had passed 9 months prior and was such a giving selfless lady. My birthday came, a beautiful sunny day, so I worked outside with nature. It kept coming to mind regarding the message for my Mom. I thought of taking snow drops or crocuses to her graveside, I picked up fallen twigs something she used to do but I kept getting a message that I still had not fulfilled the request. Finally around suppertime I sat in stillness outside on the veranda and asked the angels for the answer as what I was to do. THE CLARINET. Earlier in the week I had placed an ad to sell my daughter, Sarah's first clarinet. I had advertised before but with no success, This time I had heard from a young mother whose daughter was saving for a clarinet and after sending pictures mentioned that maybe in a couple of weeks , could they try it out?
I made a few calls to friends to ask if they knew who the family was. This family had lost their home to fire 2 years ago and had rebuilt. They had recently in their community had helped out an elderly neighbour couple of whom one just passed. The MESSAGE , take them the CLARINET tonight. I talked it over with my daughter and I was on my way.
As I arrived at the village and turned down their street, on the corner before their house was a man washing his car. This was a man who 35 years earlier, while I was in college, had picked myself, his son and another young man in London, taken us out for Chinese supper and onto front row center court seats to the Harlem Globetrotters all NO CHARGE. Wow how cool I thought to see him as I drove on to the young family's home.
I knocked on the door and said I was the man with the Clarinet. What a lovely young family as the mother and father called their daughter who I found was in Grade 8.
As she tried out the clarinet, I wandered back down the street and spoke to the man on the corner who could only remember seeing the Globetrotters but not who with. I told him how I had always remembered his gift and why I was in the village tonight.
I sauntered back to the home and the young girl was playing the instrument. She and her mother certainly could feel the change in her playing. We talked for a few minutes, as I quietly soaked in a feeling, one that I feel from my own family and that of my brothers and sisters nurtured decades earlier by my parents.
My Mothers Gift to make her proud and happy on my birthday had been delivered as requested. NO CHARGE
The young girls' first name is also SARAH , our daughter's name is also SARAH. Mom as always quietly did special things and appears to be still.
Thank you, Thank you, Thank you
Humbly
~Brian
Andrea's Testimonial… The Messenger:
There is an eagle perched on the highest branch. As she takes flight and flies slowly down to the ground, she approaches us with grace. Putting forward her foot, and as she steps upon the ground, Carole Matthews becomes our Messenger. For this reason, we recognize Carole as a person with vision who cares about guiding us, teaching us how to trust and courageously face our fears of the unknown so we can fly as high as our hearts' desires can take us and in a direction that invites our greatest potential.
Thank you Carole, You are an inspiration and a joy to know.
~~Andrea Leake
Salt Spring Island, BC
Sylvia's Testimonial… We are all curious, about our life. Who will we fall in love with? How many children are we going have? or on the side of: is he cheating on me, or the worst when am I going to die… this is what most people think Carole is… not true.
Carole is an Intuitive Medium. She has helped me through, probably one the worst experiences of my life. She guided me when there was no guidance, listened when no one else did and showed me how to believe in myself again.
I have known Carole for close to 2 years now, from a 1 hour meeting, she has come into my life for a reason, and for this I am forever thankful, and to know I have a friend for life. When I can't see her, and I need her guidance I listen or call her on her Radio show, always just a call away. I have learned to become more spiritual and a better person.
God gave us friends, that is His way of watching over us
God Bless this beautiful butterfly that watches over so many…
~~Sylvia
MessengerFiles Guest Testimonial by John Holland
I have done many interviews in my time, both on radio and television. The one that I will continue to do will be 'The Messenger Files" with Carole Matthews. Not only is she humorous, kind, and knowledgeable – but she takes the time and consideration to REALLY get to know her guests, and it comes across to her listening audience.
Carole you are helping so many people – who have so many questions. Please continue the great work that you do!
~~John Holland
Psychic Medium
Author of the best seller 'Born Knowing & 'Psychic Navigator'
Lorraine Leslie's Testimonial… I have known Carole Matthews since 1986. Since our first meeting and my first reading I have been guided by her amazing insights. Carole has connected me with my past, present and future. Her spiritual guidance has reconnected me many times over with my guardian angels. Carole has taught me the true meaning of intuitiveness and connecting with my inner being. With her continued support and guidance I found my path in life which continues to glow more brilliantly as the days go by.
~~Lorraine Leslie
Publisher, Women with Vision!
MessengerFiles Guest Testimonial by Darlene Montgomery Carole's approach on my radio interview was both heartfelt and full of wisdom. She has a real love for people and it shows in how she delves deeply with great questions and great conversation.
~~Darlene Montgomery
Author, Dream Yourself Awake &
Conscious Women, Conscious Lives
Doug's Testimonial… Carole, your presence in our studio is most welcome. The insight that is shared does not need to be explained with scientific evidence, your warm approach to difficult content leaves us with a clear mind and explorative spirit. No question left unanswered, no topic too sensitive. Carole, you've been able to share your studies with our viewers while teaching to look within for strength.
~~Doug Measures
Producer
MessengerFiles Guest Testimonial by Paul D. Cousineau I met Carole a couple of years ago through her radio show "The Messengerfiles" . My passion is Hypnosis and in particular Past Lives Regression. Two things really impress me about this lady:
1. She is so kind and altruistic that it moves your spirit at a very deep level. She does this in a very nonchalant and unassuming, matter of fact way. It's moving.
2. She has this ability to see and spread humor very easily and very abundantly.
I put my trust in Carole, she's an old soul who came here for others more than herself. Doing shows with her is an exercise in healing.
~~Paul D. Cousineau
Hypnotherapist and Past Life Regressionist
Collingwood (705) 446-0721
Sandra's Testimonial… Many years ago, I stumbled upon Carole Matthews quite by accident. Over the years, she has guided me through some very good times, some very difficult times and some very important life decisions. I began to know her as a Psychic/Medium but she quickly became a friend. I call her my angel and for many reasons, I am lucky to have her in my life.
~~Sandra Hunt
Tara Dawn's Testimonial… All of my personal and professional dealings with Carole have been a pleasure. Carole is a regular guest on a show I used to host for Rogers television and we could not have been happier with the effort Carole put into her appearances on the show. All of the topics Carole covered from angels to feng-shui were always based on a foundation of knowledge, natural ability, and painstaking research into the subject at hand. Carole dazzled behind the scenes as well often giving alarmingly accurate readings to staff members and guests whom she had never met. Carole is also passionate and generous with her gift and has provided guidance and direction for countless people over the years. I still run into people who tell me that Carole did their readings five, ten, or fifteen years ago and everything she said came to fruition.
~~Tara Dawn Winstone
B101 Morning Show Host and The host of "A Day in the Life" on Rogers Television
Tara Hall's Testimonial… I had the pleasure to interview Carole for our live television program on several occasions. Her presence and accuracy was always intriguing along with her refreshing insight and readings. If you are looking for an answer, you are looking for Carole Matthews.
~~Tara Hall
Host*Actor*Miss Canada Int'l 2002
www.sugarcainentertainment.com
Sam's Testimonial… Carole Matthews is an extraordinary person because she truly loves life, her life, my life, your life – every human being's life. Her only goal is to encourage, motivate and guide people to grow, change and transform. She does this extremely well because of her unique insight and spiritual maturity. One simple conversation with Carole opened my mind to so much potential growth."
~~Sam Graci
https://shop.genuinehealth.com/
Fran's Testimonial… I have a very special friend who says " People come into our lives for a reason". Carole Matthews is that special friend, a life guide, Medium extra-ordinaire – and most of all – a very down to earth person. In the past 20 years she has shown me humility – her ability to grasp insight into another person's problems or joy is beyond anything I have ever seen. She has shown us an inner understanding, humour and grace for living. Her answers to questions show consideration of the person and problem, and a feeling for the individual she is in contact with. Her ability to help you discover "the other side" and show one the "unknown" continues to amaze me. Not many people posses this talent – and remain a "real person" in the process. Continue as you do, Carole – you truly are the best.
~~FRAN Schooley From Vancouver B.C.
Lori's Testimonial… To Carol from my heart,
It came finally my time to meet Carole. I had heard how Intuitive she was and hoped to meet her some day. You see my husband went to school with her daughter and would often comment on the one reading that blew him away… For years I would put it out there that I wanted to connect with this Carole Matthews. Well, I was in her area at a Spa/ Salon outside Meaford doing some training and I noticed her pamphlet. This couldn't be the same Carole? After asking the owner many questions including her daughter's name, I was thrilled to find her! It was my time! We spoke on the phone and arranged for her to do some readings at my Spa for my clients. We tried several times to connect outside of the Spa, as I was anxious to see her, but it just wasn't meant to be. Finally, after several weeks we met and it was as if we had been friends for ever. My father had passed 2 years earlier and I was a lost soul. Carole gave me the greatest gift ever – Validation! My Dad was there and guiding me! I was feeling him by my side. This strength has helped me grow inside and taught me to trust my own intuitive self. Now two years later Carole is a regular fixture once or twice a month at my Spa in Barrie when it's meant to be! Many of my clients have now been lucky enough to experience Her Insight and Guidance.
I am blessed to have Carole in my corner!!!
Thanks my friend,
Lori Burke
Owner… Solitude Day Spa
BARRIE ONTARIO
Sue Kenney's Testimonial…  Carole Mathews is a woman of insight and compassion who believes in people. I first met her at an event where I was the key-note speaker and she was in the audience. After my talk I opened the floor for questions. Carole stood up and told me how she had heard my storytelling CD and was moved by the story of the sorrow stones. So moved in fact, that she had been telling her audience on the radio all about this story having never met me before. Carole then invited me to be a guest on her show. During the interview, she was delightfully passionate and embraced my story as though it was her own. It was an experience I will personally never forget. Thanks for being you Carole.
Buen Camino
Sue
Susan's Testimonial… I have so many spiritual things happening daily to me Carole. These occurrences completely validate, to the present day, synchronicities you explained to me before hand.
Thank you for your mentoring and compassion and friendship from across imaginary borders. I know I will be in touch with you soon. It will be time.
Blessings to you for all you do to help others on their paths.
Until it is time……….
Susan